NiftyQuoter + FreshBooks Classic
Import clients then create and send great proposals with NiftyQuoter and then export a proposal as an invoice to FreshBooks.
Please note that it does not import products from FreshBooks.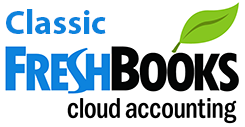 Import clients
Integration with FreshBooks allows you to easily import all your clients from FreshBooks to NiftyQuoter with one click of a mouse.
Export proposals & clients
You can export proposals from NiftyQuoter to FreshBooks as invoices with one click. Clients in Freshbooks will be created automatically as well.